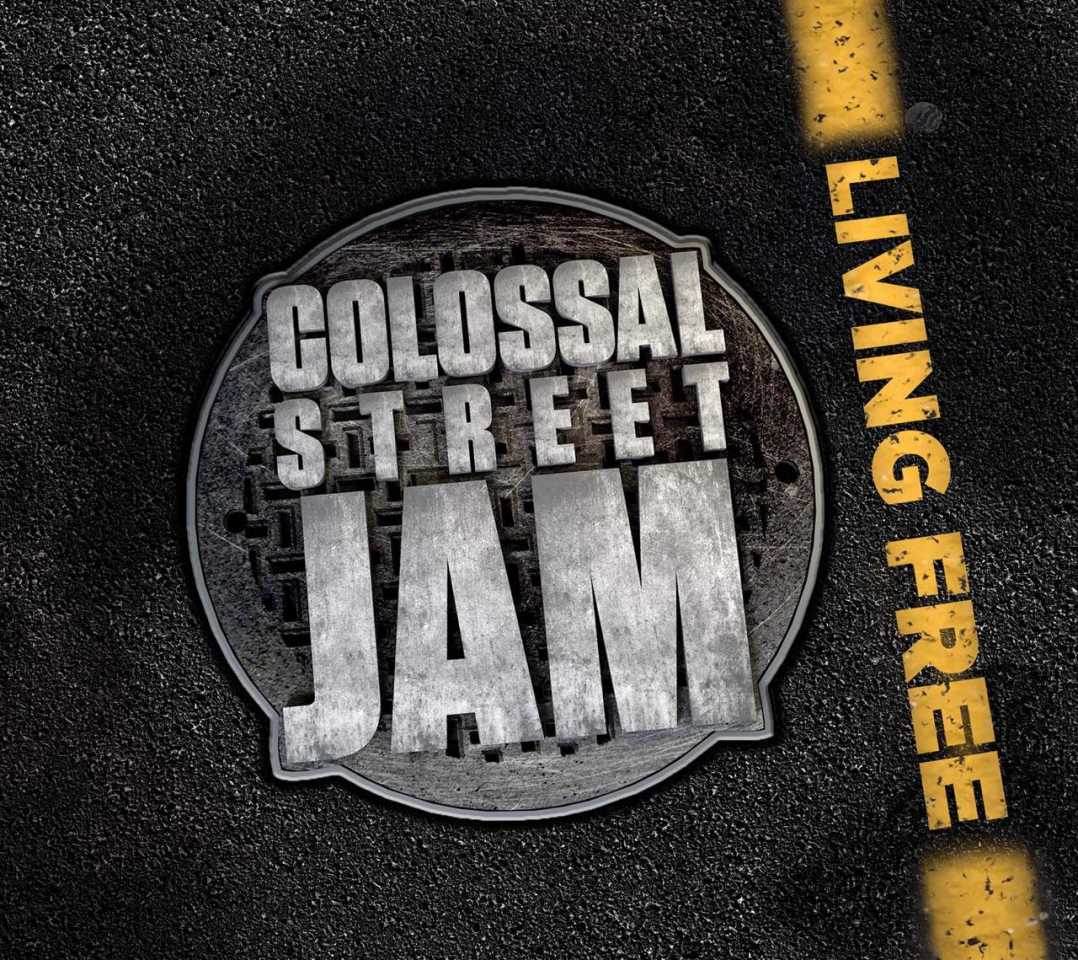 At times you never know where your next favorite song is coming from. In the 80s it was easy as the "machine" fed you hit after hit in at times an assembly line fashion. However, one thing for sure is in that time you heard a LOT of styles of music. You heard southern, corporate, glam, pop, alternative, metal, blues, and the list went on and on. But some bands stood out on their own for how well they did their sound.
Colossal Street Jam has a recognizable sound all their own that they in fact do VERY well. With a Black Crows kinda vibe taken deeper than the Crows ever did, their 2016 release Living Free starts out with that style but by the 3rd song however, it changes in the most amazing way. With title cut Living Free, you get a feel good sound on guitar and all the instruments and progressions are something instantly at home in your memories. It's the kind of song that you won't mind when the car next to you hears you singing it out loud at the traffic light on a windows down summer day.
Just as you were blasting away that fine fine summer afternoon, song 4 changes everything, again. Sunglasses drop, head moves to a slow bob and you think to yourself "I got this". Vocals showing power on a softer side, Songbird is that introspection time where in the middle of a moment of clarity, you join in on air guitar and become an intricate part of the song you now find yourself living in. Speaking of favorites, this one will be gunning for that title, but it won't be alone.
Definitely a blues rock sound, the band lists influences from Jimi, (all you need to say here is Jimi – anything more you couldn't hear it anyway), Grand Funk Railroad, Led Zeppelin and hey, check this out in Miles Davis. You oddly enough can hear it all in their music if you just shut your eyes and let yourself fall in the next 7 songs. The sound is a déjà vu trip to the 70s in many ways. If you were alive then, you'll understand and have found a new favorite band. If you were not part of those fortunate enough to experience that music take it from those of us who did – THIS is what rock was like in the 70s, today.
And hey, you still found a new favorite band.
Colossal Street Jam is:
Gene Potts – Vocals
Sal Marra – Guitar, Vocals & Fender Rhodes
Tony Flora – Bass
Dave Halpern – Drums & All Percussion
Eric Safka – Hammond B3, Piano, Fender Rhodes
Facebook | Reverb Nation | Sound Cloud | Buy | Band Bio
0