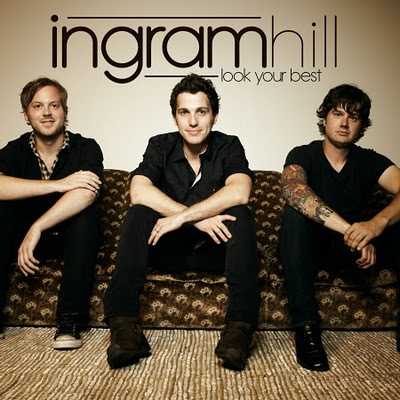 When making a playlist there's a lot of things I think about; how well known is the song or band, does it fit the style/mood I'm after for the show itself and so forth. Some bands I pick up and while they may mean a lot at the time, in time I forget to play them. First for a few weeks, then months and then I just remember them while driving home and think DAMN IT – load up some of xyz bands music and listen to it again.
But I don't. I may or may not remember it much after that and if I spent a lot of time thinking about it I'll slip into depression cause at the time I really did love that music; it just didn't carry forth as "timeless" so to speak. Those "timeless" ones are the bands that truly become personal and you wind up singing the song in your car and the car next to you is shocked because it's not Neil Diamond or something for a Kia commercial. Then you take people to lunch in your car and a song like "Lady Gray" comes on and people stop talking and start listening.
And I just smile cause I know a band like Ingram Hill is one I'll never forget to play when I can and is usually on one of my playlists somewhere. Hell, if you are a "friend" on Facebook then you've seen me post their lyrics lately as I "headset-up" at work and put some on to get me through the day.
Back to Lady Gray. I mention this one first because it comes off of this bands best effort (imho) Look Your Best released in 2010 on Rock Ridge Music. It really encompasses the style and sound you'll find through all their releases but for whatever reason this one in particular has some of the most songs I fall back on. Efforts such as LA Crazy and Miss Kennedy show the "timeless" story telling of Justin Moore, lead vocals and rhythm guitar, and the rest of the band consisting of Phil Bogard, Shea Sowell (bass & background vocals) Matt Chambless on drums. Everyone compliments each other and combined with Justins vocals create this highly memorable contemporary rock sound you'll never forget.
There are in fact several fans I've brought on board for this band by starting them off with Miss Kennedy off Look Your Best. You just fall into the rhythm of the song and in no time at all it *will* become a personal favorite for you too. When you're ready to chill out a bit and "ballad up" Wish You'd Stay is going to find a soft spot in your life as well. I could go on and on but let's talk about their first *big* hit that got them going.
In 2004 the band released Junes Picture Show and the song Will I Ever Make it Home was my introduction to their brand of music. I think I even commented on the bands website about how much I loved the song from the very first time I heard it – they found a fan for life.
Ah, the bands website…
This is where it gets a touch sad to me. In 2012 the band released what appears to be their last official effort with Ingram Hill – a self-titled collection that does a great job of once again showing a wide style of music within a specific sound, something so very hard to do. In looking now you can find Justin on facebook and the rest of the guys and they still support each other, but their website is a faded logo and unless there's a batcave entrance I can't find, nothing else to indicate we'll ever hear more from this talented group of guys. That and I have to wonder if I did make that post way back then…guys – did you have a forum???
Check them out and look for their music on itunes, amazon or where ever you buy music and at a minimum pick up Look Your Best. After a few days you'll be back for more and then like me, pull it out from time to time and listen in as if you have your own secret band you're willing to share. Leave me a comment and let me know what song you'll play for others to being them into the fold – I'd love to hear about it!
If you'll excuse me, Come Around just came on and it's time to sing along and wrap this up.
iceberg
0