Triller Fight Club brought us an all-new combat sport called TRIAD COMBAT this weekend to Globe Life Field, the home of the Texas Rangers and what bigger way to kick it off than with a very special performance from the best rock band on the planet METALLICA. The band kicked off the night with two songs followed by 6 fights and then three more songs and a MAIN EVENT. After the main evert Metallica wowed the crowd with over 75 mins of headbanging and hard rock that the fans have been waiting for.
Triad Combat is in full effect and is unlike any other sport out there as the fighters came from MMA and Boxing backgrounds and were in teams against each other. Team captains Quintn "Rampage" Jackson for team MMA and Shannon "The Cannon" Briggs for team Boxing brought the best of their sport out for a chance to win the new title belt and bragging rights until the next time they meet.
The night kicked off with a very solid fight between Harry Gigliotti and Jacob Thrall. This fight went the distance with the judges calling it at the end a split decision.
• Harry Gigliotti def. Jacob Thrall via split decision (48-47, 47-48, 48-47)
Following the action from that fight the crowd was ready for what was to be the fastest fight of the night as Alexa Culp took the victory over Angelina Hoffschneider and putting team MMA on the board.
• Alexa Culp def. Angelina Hoffschneider via TKO – Round 1, 0:46
The rest of the fights were pretty brutal leaving the contestants bleeding and battered as the left the triangle ring. Host Nick Cannon kept the crowd going and there was a slew of celebrities from all forms of entertainment all over the place. Triad Combat is here and it is going to stay. More fight results and pictures to follow.
Albert Tumenov def. Scott Sigmon via unanimous decision (70-63, 70-63, 70-63)
Derek Campos def. Brian Vera via majority decision (65-65, 67-63, 66-64)
Mike Perry def. Michael Seals via split decision (65-67, 67-65, 67-65)
Alexander Flores def. Matt Mitrione via unanimous decision (68-64, 67-65, 68-64)
Kubrat Pulev def. Frank Mir via TKO (punches) – Round 1, 1:59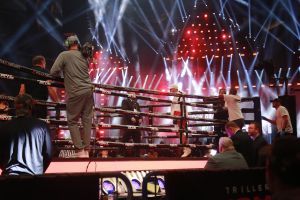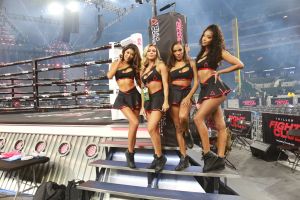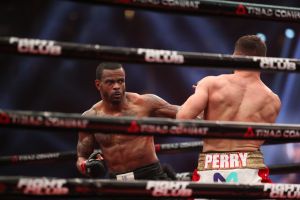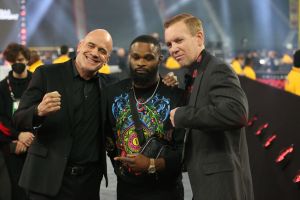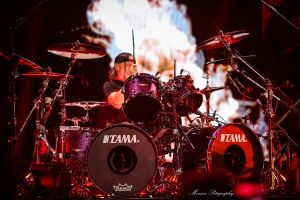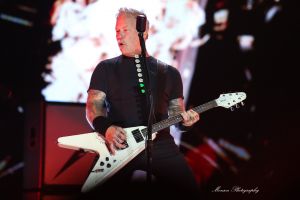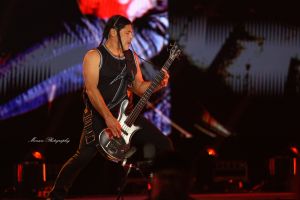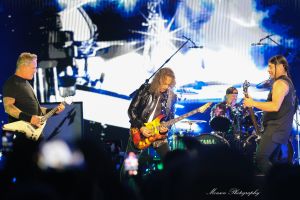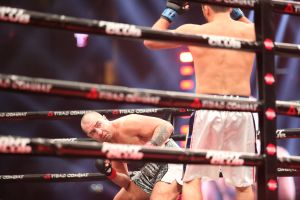 1