Happy Lupercalia everyone!
Meet the newest Double Feature on RenegadeRadio.net: The Slaughterhouse featuring The Renegade Chef from 7-8pm EST (6-7pm central) and The Stairwell Showcase from 8-10pm EST (7-9pm central)!  This double feature starts TONIGHT (February 14, 2016) only on RenegadeRadio.net!
Come say hi to The Renegade Chef in the chat room and then stick around for an interview with Deuce Wanier of Trine and learn all about the origins of Valentines Day on The Stairwell Showcase!  See you in the chat room!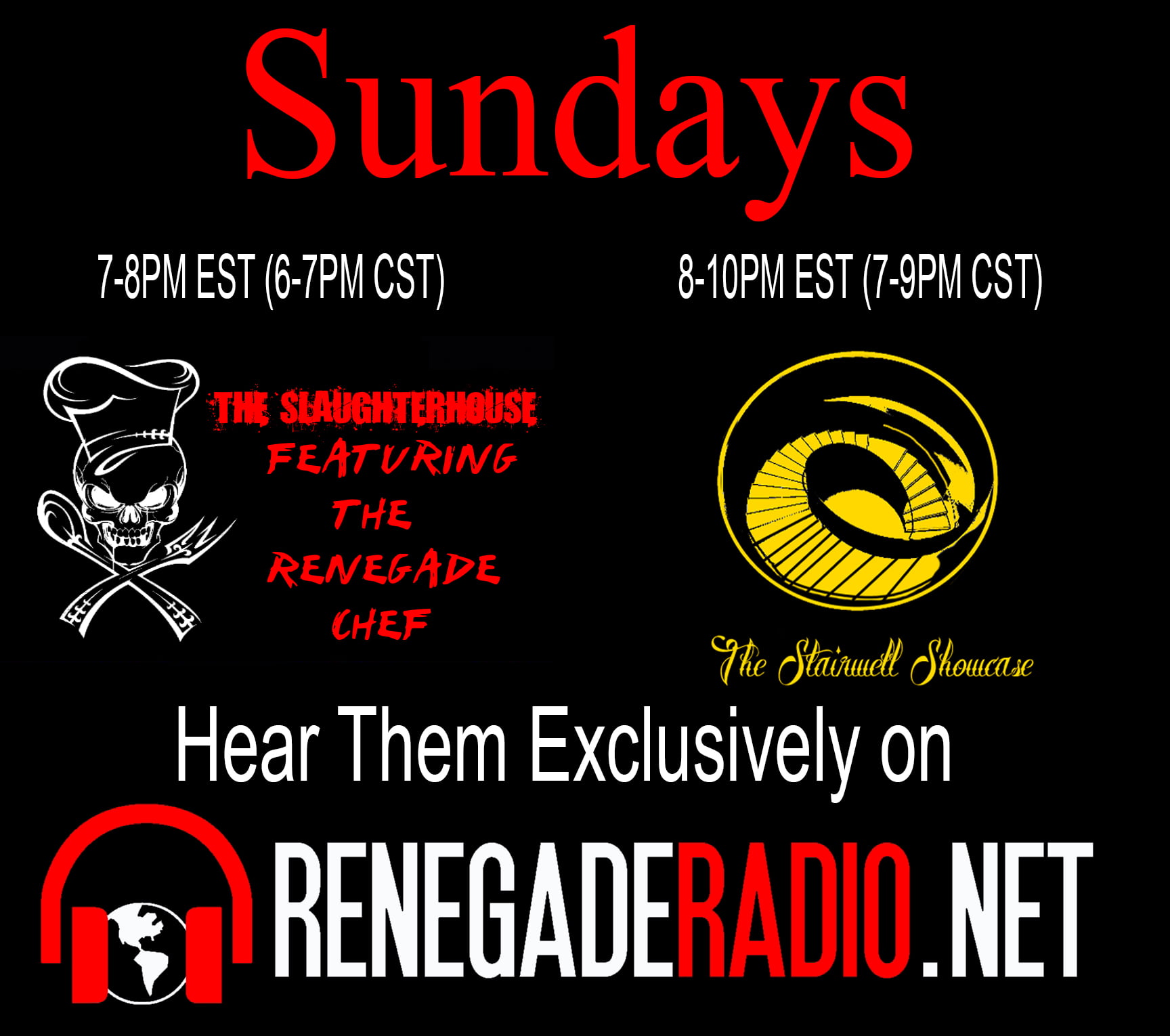 0