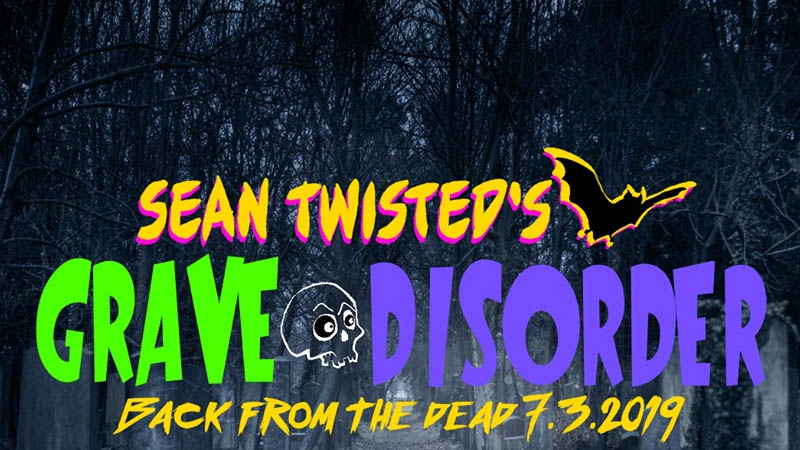 Grave Disorder
Sean Twisted here.
Since the summer of 2007, I've been hanging around the Renegaderadio.net crew – I've always had a passion for music, and a talent for finding under the radar – or obscure – bands – And I wanted to put that on a platform where people other than just coworkers and friends could discover said obscure bands.
In it's various iterations, Grave Disorder became a sort of staple of the renegade family. In 2014, I had been in New York for a couple years, and wanted to do something more with the renegade brand – and find a way to really just, dive in and help not only the bands that I loved, but also help bring Renegaderadio.net to the next level – After a series of fairly successful livestreams, (Including our Long Island Debut livestream for Long Island's own Craving Strange's "A Life Exceptional" CD Release party), I decided to take it a step further and started organizing full on live showcases, each having their own personality.
We booked at such staples as The Crooked Rail, KJ Farrell's, Evenflow Bar, The Hub, and others – And managed to book not just Long Island bands, but Bands from literally around the country (Advent Horizon, from Salt Lake City) and the world (Dellacoma – Australia). And then it all stopped. Sometimes, as they say, life gets in the way. Now, We're looking to come back stronger than ever – and this time we're going to bring some friends (Co-hosts, Special guests, and more!) along for the ride (And for your – or Our – entertainment).
Expect plenty of badass tunes, artists you know and love, a bunch that you don't – and plenty of Shenanigans and debauchery.