Sunday, Jan 26th the Texas Legends take on the CP Skyhawks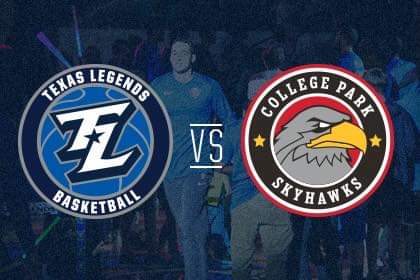 Hey guys come out this weekend to Comerica Center in Frisco Texas for another Texas Legends Sunday afternoon game. This weekend your Texas Legends take on CP Skyhawks from Atlanta Georgia so come out get loud and show some support for these guys.
You can be sure that Texas Legends Guard, star player Brandon Fields will be on point and and be taking these Skyhawks to school sending them back to the ATL. So come out and bring the family for a fun afternoon of Texas Legends Basketball and if you can not make it to the game you can tune into Fox Sports Southwest and catch all the action from home.
See y'all there.